Surfing Lessons Oahu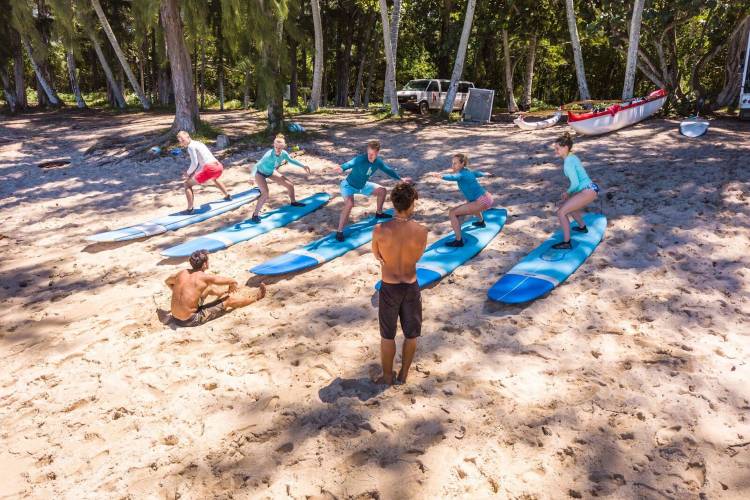 Curious about what it takes to surf the waves like a pro? Lucky for you, Oahu provides the perfect environment to surf like a pro. If you are a beginner surfer or a little more advanced, we have multiple surfing schools that can take you to the next level. 
Turtle Bay Surfing Lessons: 
Jamie O'Brien Surf Experience:  Jamie offers a variety of surf classes for people of any age and skill level. He offers beginner and advanced 1:1 private serf lessons, private group lessons, public group lessons, and 1:1 lessons for children 10 and under. 
Surf with Pup: Surf the waves with Rocky and his friendly surfing dogs. This fun and unique experience are perfect for the whole family, especially children. The dogs add an additional excitement to being in the beautiful turquoise waters. 
Oahu North Shore Surfing Lessons: 
Doug Deal's Surfing School: Enjoy a private surf lesson or small group lesson on the North Shore. Doug has been a licensed surf instructor for over 30 years. He specializes in beginners, intermediate and advanced surfers. All equipment is provided by Doug. You just need to bring your suit and sunscreen. 
Hawaii Surf Dogs: Surf with the original Surf Dog Team. The Suf Dog team has been surfing for over 30 years and has been training dogs to surf for over 15 years. These sessions are built out by time and per person. The location of your Dog Surf is determined on the day.