How we Started 
Owner of Oceanfront Vacation Villas, LLC, Gina, fell in love with Hawaii on a family vacation when she was 7. Years later, in 2003, Gina returned to Oahu, Hawaii, and fell in love with the Turtle Bay Resort. She purchased and started managing, her own Ocean Villa at the Turtle Bay Resort in 2005. Soon after, other owners took notice of her high occupancy and positive returns and asked if she would also manage their villa. Since then, her company has grown, and she now manages over 20 Ocean Villas at the Turtle Bay Resort. 
What Makes us Unique 
What makes us unique is who we are! We are a family-owned and operated small business working together to help families build a lifetime of memories on Oahu. We love building a relationship with all our guests, and owners, and we enjoy hearing stories from their stays with us. 
We want to ensure that our guests' focus is on relaxing and having fun and not on the little things. We offer provisioning services such as the pre-stocking of groceries and direct coordination of baby item deliveries. We stock each villa with a pack-n-play and a highchair, and we have boosters and bed rails available upon request. We provide a beach locker for every villa filled with snorkel gear, boogie boards, beach chairs and umbrellas, a wheeled ice chest, sports balls, and sand and pool toys so that you don't have to miss out on time spent at the beach having to rent or buy gear. We don't want unexpected hiccups to slow our guests down, so we have an onsite storage locker filled with replacements for just about everything from the kitchen to the sand.  
Why Oceanfront Vacation Villas 
Experience the comforts of home without having to pack your whole house or rent all the add-ons. Our villas are a second home to us, and we want them to feel like a second home to our guests. We fully stock the kitchens with cookware, bakeware, dinnerware, etc. so dinnertime can still be family time from the beauty of the lanai. If you are traveling with a baby, or a small child, we can provide pack-n-plays, highchairs, booster seats, and kid cups to make your journey with a little one a little less stressful.  
Everything we use is high quality from soft sheets to silverware. Your comfort is important to us! You can have cleanings, towel service, or pre-stocking of the villa before your arrival for a fee. Since our ocean villas are located on the Turtle Bay Resort you have the added benefit of being within walking distance of restaurants, shops, and tons of activities, all without having to pay a resort fee!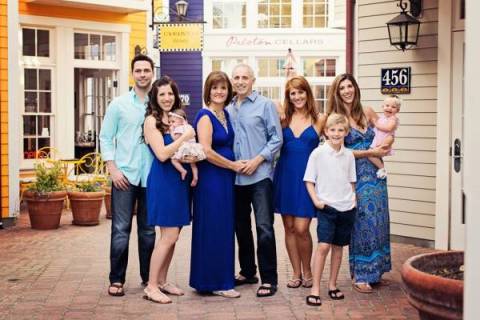 Our Team: 
Gina Liotta: Owner 
Kimberly Liotta Perales: Reservations Manager, Online Marketing/Advertising 
Lea Bleggi: Reservations, Social Media Marketing 
Hagen Given: Maintenance Manager 
Jen Liotta: Maintenance Coordinator