Tips for Observing Sea Turtle Nesting on Oahu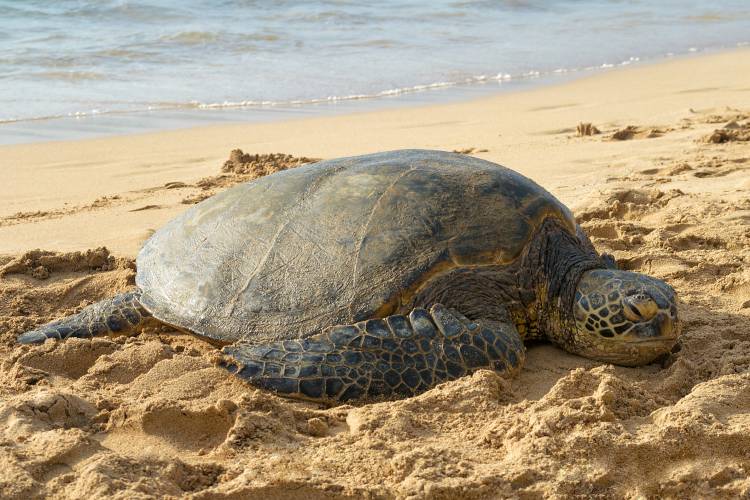 Sea Turtle Nesting Season is a great time of year on Oahu! From Mid-April through October, sea turtles come to the beaches of Oahu to nest. Sea Turtles have been protected by the Federal Endangered Species Act in 1978. Since their protection started, they have been making a slow yet marvelous comeback and are now only considered threatened. However, there is still work to be done to get these stunning creature populations back up and that is why Nesting season is so important. Learn more with our guide on Oahu's Sea Turtle Nesting Season!
About Hawaiian Sea Turtles 
Two species of Sea Turtles frequent the shores of Hawai'i each year. The most common species to frequent the Oahu beaches are honu, or green sea turtles, and honu'ea, or Hawksbill Sea turtles. Hawksbill sea turtles frequently nest on other Hawaiian Islands including Maui and Moloka'i but they still occasionally nest on Oahu. 
Honu are considered a symbol of good luck and prosperity in Hawaiian culture, and they are highly respected and protected by the community. However, despite their revered status, these threatened and endangered sea turtles and young sea turtle hatchlings face numerous threats from habitat loss, pollution, and climate change, making conservation efforts vital for their continued survival.
Sea Turtle Nesting on Oahu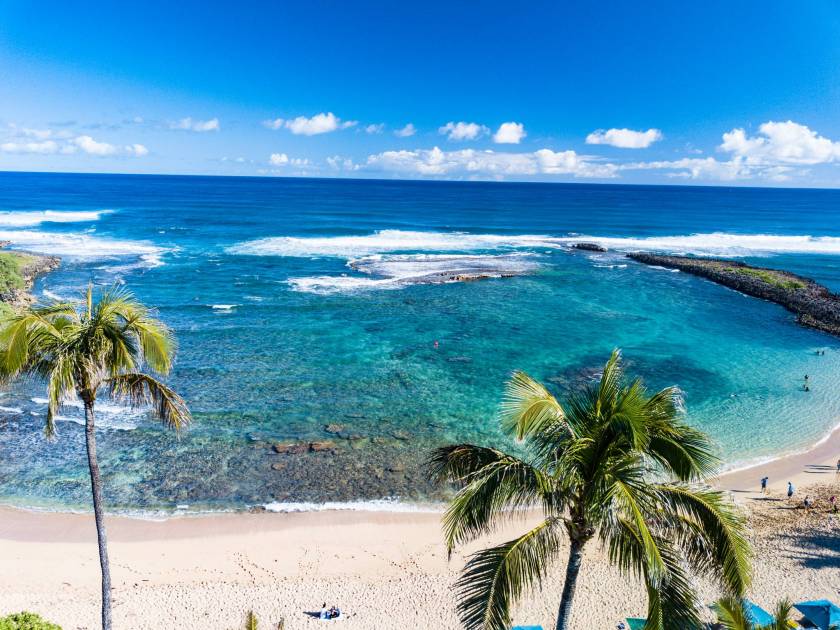 Sea turtle nesting season occurs every year from Mid-April to October, sometimes through the end of December. If you'd like to view these magical creatures come ashore and find their nesting place, the best time to do so is in the early morning or in the evening when the beaches are less crowded. 
Turtle Bay Resort is home to three great locations to spot honu. On the resort property, you can grab your snorkel gear and visit Kuilima Cove right between the main building of the resort and the Ocean Villas. The Bay View Point apart of Kuilima Cove is a great place to view Turtles as well.  On the other side of the resort, towards the stables, you can often spot honu napping on the warm sand of Stables Beach. Lastly, you can head down to Kawela Bay just a mile south of the resort's main building. 
Tips and Guidelines for Viewing
When viewing Sea Turtles, it's important to understand the etiquette. Sea Turtles are an endangered species so it's important to respect and protect them. Here are some guidelines on how to act around these beautiful creatures.
Keep your Distance.  Stay at least 15 feet away from the turtles in the sea and on land. Also, do not block their path to and from the ocean. 
No Touching or Harassing!  It is illegal to touch and harass sea turtles. Don't chase them, swim directly at them, make loud noises, or feed them. If you scare them, they will stay away from the beaches and may not come back to nest. 
Don't use artificial light.  Sea Turtles use the moonlight reflecting in the water to get back to the ocean. When you go out at night on the beach, it's best for you to use the moonlight or your natural sight as a flashlight can disorient a turtle. Also, if you come across a turtle do not use flash photography. 
Local Oahu Sea Turtle Conservation Efforts
The Hawaiian Islands have a variety of no profits that are dedicated to protecting the sea turtle of Oahu and the other Hawaiian Islands. The North Shore has two prominent nonprofit organizations that are loyal to protecting the Hawaiian green sea turtles. Both Save the Sea Turtles International (STSTI) and Mālama i nā honu made the dedication to educating the community and creating public awareness of Sea Turtles. The volunteers for these groups also take to the beaches to make sure nesting mothers go unbothered and that the beaches are cleaned up of any litter that can get in the way. 
You can help in their effort by cleaning up after yourself after a day out on the beach and by properly stowing your beach gear back in your villa's beach locker. Also, you must fill any holes your family digs as honu can get stuck in them preventing them from returning to the ocean. 
Other Activities During Sea Turtle Nesting Season
Since honu are mostly active in the early morning and in the late evening, what are you to do during the rest of the day? Well, there is plenty of things you can do to spend the day:
Snorkeling and Scuba Diving - Cool off in the sparkling turquoise Pacific Ocean and take in the stunning sights of the marine life below the water. You may even get the chance of seeing a sea turtle swimming below the sea, waiting for darkness along the shore. 
Beach Activities - Whether you'd like to lay back and start on your next beach read or want to play in the sand, the beach is a great pass time! You may have a chance to run into a sleeping turtle on the sand as well! Just ensure that you are not leaving anything behind that can harm the sea turtles. 
Hiking - Turtle Bay Resort has over 12 miles of trails around the resort. Many of them go along the shore. Bring Binoculars as you may be able to see some whales or turtles breaching the water. 
Cultural Activities - Sea Turtles are a large part of Hawaiian culture and traditions. Some families continue to revere sea turtles as their 'aumākua or spiritual guardian. To learn more about the Hawaiian culture we highly recommend you visit The Polynesian Cultural Center. This center brings attention to the different Polynesian cultures in the Pacific. It is truly an experience you would not want to miss!
Book your Oahu Vacation Rental for Sea Turtle Nesting Season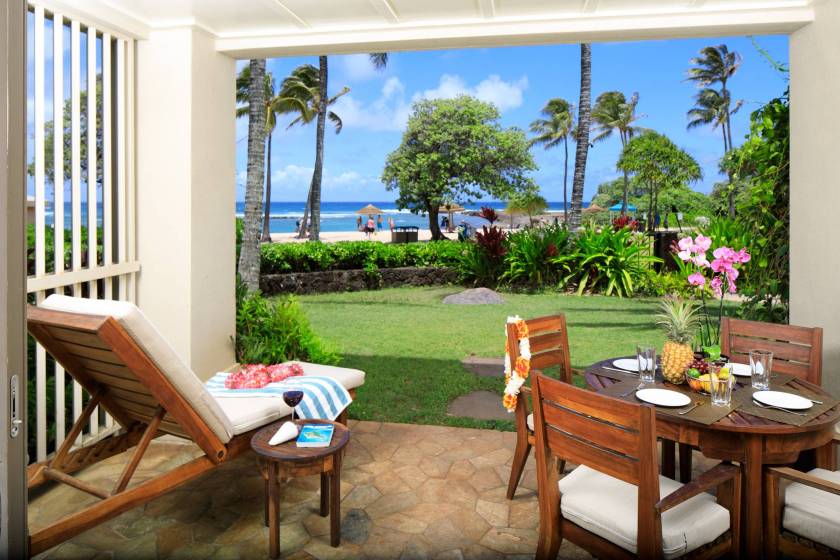 Our Ocean Villas at the Turtle Bay Resort offer prime viewing opportunities for this year's nesting season!  It's truly a magical thing indeed to see turtles coming up the beach to nest and see baby turtles come out of the sand. Browse our Ocean Villas at Turtle Bay and don't miss this amazing time of year!